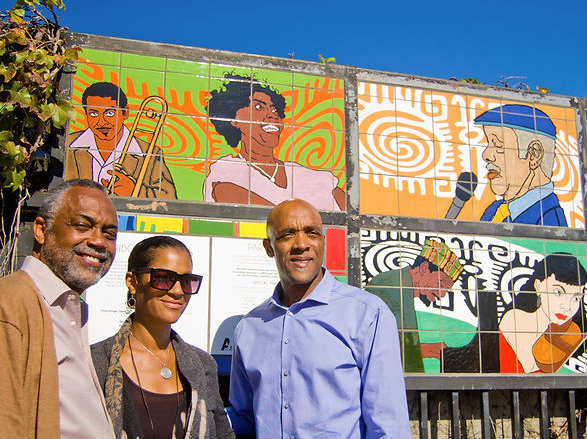 Art Active
Art Active, Inc. is a 501c3 nonprofit organization that was created in 2014 in Los Angeles, California.  Its co-founders, Christopher Burton and Robin Strayhorn, fused their shared love for the arts and mindfulness to create a refreshing new approach to arts education for youth.  With mindfulness at its core, Art Active, Inc. provides youth ages 6-24 in under-served communities the opportunity to learn various forms of artistry while being trained by professional artists. Art Active believes that art is an integral part of all communities and should be freely experienced, shared and admired by all.
Learn More
Based in South Los Angeles
Art is an integral part of life and should be experienced, shared, and admired by everyone.
Art Active is a non-profit organization that strives to make the art and mindfulness more accessible to everyone in the Los Angeles area. We believe that the arts and positive mindfulness practices are vital and should be available to everyone, regardless of their background or financial situation. We offer a variety of programs and services designed to help people of all ages and backgrounds get involved in the arts through mindfulness. We work to ensure that the arts are an integral part of Los Angeles' civic life and that all Angelenos have access to high-quality arts and cultural experiences. We do this by working with elected officials, LAUSD, business and community leaders, and the general public to raise awareness of the importance of the arts and to advocate for policies and investments that support the arts.